To say that there's a lot of new content published on the web daily is quite the understatement.
Back in 2015, marketingprofs said that 2 million blog posts were published each day.
Certainly, there are much more blog articles are published today.
With the increased competition, how can your content stand out from the crowd?
Here's the good news. Just because there are over 2 million new blog posts written every day, it doesn't mean they are all good.
The goal is to be "less imperfect" than your competition.
Keep that in mind, as you go through the list of 13 tips below.
What is copywriting?
According to copyblogger copywriting is "the art and science of strategically delivering words (whether written or spoken) that get people to take some form of action."
Writing-world.com lists 25 different types of writers. From that list, they say that copywriting produces the most amount of highly paid writers.
Copywriters are among the best-paid writers in the whole business. All marketing is written in order to sell something and normally a good marketing text ('copy') sells more products than a mediocre text, so good copywriters get paid well.
It pays well to be a good copywriter.
Anyone can develop the skills to be a good copywriter.
Copywriting has tried and true principles, formulas, and techniques. Even the new writer can hit the ground running using pre-established methods.
We have copywriting greats who have gone before us, such as David Ogilvy, Dan Kennedy, and Eugene Schwartz, to name a few.
Copywriting is measurable. As the adage goes, "What can be measured can be improved."
You don't need anyone's approval to publish your work.
Let's restate the goal of copywriting: It is to get people to do something.
These are typical actions we want people to take when they visit a website:
Fill out a form, usually to access free material.
Sign up for a webinar, virtual summit, or other online events.
Make a purchase.
Engage with content, such as share content to one's social network.
Tip #1 – Brainstorm for the best ideas
Choose a topic to write about.
If you don't have a topic, brainstorming can help. There are two types of brainstorming – group and individual.
Tips for a successful group brainstorming session.
Have a specific goal for the group session.
Have a designated facilitator.
Withhold judgment or criticism.
Encourage out-of-the-box thinking.
Allow everyone to participate.
Tips for individual brainstorming:
Go to a comfortable place that lets you feel relaxed and open.
Bring recording tools, such as pen and paper, computer, voice recorder, camera.
Start with what you know, then branch out.
View things from different, even controversial perspectives.
Here are some brainstorming exercises you can do to get the juices flowing.
Tip #2 – Research your topic
You may be a subject matter expert in your topic. Whether you are or aren't well-versed, it is still a good idea to conduct research.
Researching can spark ideas, reveal new perspectives, and show which direction the market is trending.
In researching your topic, gather your sources. Note the URL, title, author, and description of what you will discuss concerning them.
Places to conduct online research:
Google search
Alltop.com
Wikipedia
News outlets
Books
Audiobooks
Kindle books
Amazon products comments
Forums and communities
Social media searches
Tip #3 – Define your target audience
If you try to write for everyone, you end up writing for no one.
Your message has to match the market you are writing for.
Your market is your target audience.
Your target audience can be people who have visited your website. They may have opted into your email list. They can be people who have bought products or services from you.
They can even be your competitor's audience.
Once you have identified your target audience, find out as much as you can about them.
Conduct surveys.
Do one-on-one interviews with your customers.
Do beta testing with your core audience.
Find out their common problems.
Find out the severity of their challenges.
What is their financial, educational, professional status?
What are their core beliefs?
What motivates them?
You can read more about finding your target audience on the following sites:
Tip #4 – Write for your target audience
Writing is the number one skill of an online marketer. It's a harsh reality, but telling you otherwise will lead you astray.
Neil identifies six writing skills that the marketer/writer needs to have.
We will discuss a few of them here.
Write with empathy
Tap into the fears, desires, and motivations of your readers.
Emotional writing creates a connection.
This common ground is the basis from which you can introduce problems and provide solutions.
Seriously Simple Market explains how you can use empathy maps to communicate effectively with your audience.
Use multiple modalities in your writing
There are four modality types:
visual
auditory
kinesthetic
tactile
People learn in one or more of these modes.
When you write using different modalities, you capture a wider yet still targeted audience.
Example modality writing:
"I hear that you like to write."
"I see that you like to write."
"I feel that you like to write."
Here's a paragraph that has multiple modalities:
Glad you came to visit us the other day. It was great to see you. Listen, if you'd like to come by again, we're having a picnic with the family at the great park at the end of the month. I have a feeling that somem down time will do you good.
Repetition transforms a mediocre writer to a great writer
You don't have to be born a writer to be good at.
What you think you lack in natural born talent, you make up with discipline, determination, and repetition.
Think about it this way.
How do you become a good runner? You run.
How do you get good at programming? You code.
How do you get good at speaking a second language? You speak it.
Therefore, how do you get good at writing? You write.
Here are some writing tools that help you write well, distraction-free, and keeping the creative juices flowing.
Hemmingway App
Blankpage.io
Scrivener
Grammarly
Tip #5 – Write with one person in mind
You, the copywriter, are writing to a target market.
You are writing to a group of people who have similarities when it comes to purchasing a set of products and services.
That is your main focus when writing.
However, when you sit down to actually write your copy, your mind is focused on one single person.
We typically call that person your avatar.
Your avatar is most often your ideal client. This is the person that tends to buy the most or most frequently from you.
Your customer avatar fits the profile of the listener or reader of your marketing messages.
They consume your products and services.
Kate, at Entrepreneur on Fire, wrote a really good article on defining your avatar, providing plenty of practical samples.
You might also enjoy this one from Ellory Wells on the 4 steps to finding your avatar.
You can download a customer avatar worksheet here.
There is another way to approach writing with one person in mind.
It's called creating an audience persona.
This is very similar to writing for your avatar. In fact, the two can be intermixed.
Customer profiling and buyer personas are two buzz terms that are probably more accepted in marketing.
As a result, there are whole processes built around these.
As of this writing, you will find more information on buyer personas than customer avatars.
Here are a few of the well-accepted systematic steps to create a buyer persona.
Review your data.
Look for trends and indicators of repeatable behavior.
Unearth the common pain points that contribute to purchases.
It is so important to know your audience. That is the only way to match your message to your market.
Here are additional resources on customer profiles, personas, and avatars.
Tip #6 – Get audience feedback
You've chosen your topic. You've done your research. You've targeted your message to your ideal audience. You've written your content and published it.
Now comes the moment of truth.
How was your copy received?
If you published a blog post, did you receive blog comments?
If you syndicated your content on social media platforms, did you get likes, shares, retweets, and replies?
If you wrote an email to your list, did you get replies on that campaign?
If you published content inside your membership areas (membership site, private Facebook group, etc.), what were the reactions?
If you sent out a survey, how did they respond?
Getting feedback on your work is what keeps the innovative mind gears turning.
Statistical 3rd party data is great, but it's still a lagging indicator. And not all the data may not be 100% relevant to your business.
Your own reports are also great and may even be better than 3rd party sources, but it's still no replacement for getting direct feedback.
The most popular way to receive feedback is through surveys. Surveys let you discover and segment your email list (eg. by industry, interest, purchase history.
Plan your survey with goals in mind. Ask only the essential questions.
9 Creative ways survey your audience:
Intercom chat
Qualaroo
Social media contests
Exit offer
Thank you offer
In your email series
After purchases
After logins
Sticky Header
In addition to surveying your audience, you will want to survey your internal teams and departments.
Customer service
Sales department
Marketing
Writers
Vendors
Technology department
Accounting
Purchasing
Tip #7 – Include facts and figures
At the beginning of this post, we discussed the massive amount of content being published daily.
We're faced with the challenge of standing out from the crowd.
In addition, as copywriters, we have this added hurdle. Our content needs to drive the reader to the desired action.
Those actions can be to fill out a form, make a purchase, or share the content. People only take those actions after rapport and trust are established.
One way to build that trust with your readers is to showcase your expertise. Expert writing results in perceived authority.
Here are powerful ways to increase your credibility and authority in the minds of your readers.
Cite 3rd party sources. Conduct experiments and discuss your conclusion. Include charts, statistics, and graphs.
Use these as persuasion techniques in your copy.
These add a visual layer to your content, which is another benefit.
According to Neil Patel is a huge proponent of writing data-driven posts.
If you want to increase user engagement on your blog, generate more social shares, increase click-through rates, acquire more customers and drive sales, try switching content strategies to the data-driven blog post.
What kinds of visual content can you include?
Charts and graphs
Infographics
Visual case studies
There are easy and cost-effective ways to include data in your content.
The best method is to create screen shots. You can take screenshots of your Google Analytics or Google Search Console charts, for example.
Other free options are
Google Docs
Google Slides
Google Draw
If you want to add royalty-free images and be able to do some light editing, here are some great tools.
You can even step it up a notch and have pre-built tools to help you create infographics easily.
Visme "turns ordinary ads, presentations, infographics, and reports into powerful visual stories." – Appsumo deal
You can see Visme's gallery here.
Alternatives to Visme in the infographic editor space:
On Appsomo, Akshay Hallur's comment on Visme is that "The infographic templates are better than that of Piktochart and comparable to Venngage."
If you prefer to hire someone to create these visuals, you can go to places such as
Tip #8 – The article structure
You only have a few seconds to make a good impression on your website visitor. The truth of the matter is that most people will leave your site within the first 10 seconds.
It's been said many times. It warrants saying again here, "The job of your headline is to get people to read the next line".
And the job of the first paragraph is to get people to read the next paragraph.
And so on and so forth.
You want your reader to stay engaged. When they are engaged, they stay on your site, consume your content and take the desired actions.
The first thing you'll want to do is create irresistible headlines.
Second, state your case in your introduction. This is your reason for them to stay and keep reading on.
Make it about them
Identify a real problem they are having
Tell them your solution and outcome
Third, your main body content explains in painstaking detail how you got to your outcome.
They should walk away having learned something valuable.
Give them step-by-step instruction on replicating your solution.
Include stats, images, etc. to support your point of view.
Fourth, write a conclusion.
Summarize your post content.
Invite them to comment.
Have a call-to-action.
Tip #9 – Utilize the active voice
What is the active voice?
Active voice is when the main noun of a sentence does the main verb.
Passive voice is when the main noun of a sentence does not do the main action/verb.
For example:
Active voice – "Harry rode the bike."
Passive voice – "The bike was ridden by Harry."
Here are more examples of the differences between active voice and passive voice.
Writing in active voice does a few things.
You automatically place the most important parts of a sentence at the beginning.
You tend to write in shorter sentences.
Your shorter sentences force you to get the point across in a simpler manner.
In contrast, passive voice places emphases at the end of the sentence. It ends to make sentences longer. Sentences are therefore harder to understand.
Here are additional tips to writing in active voice.
Write in present tense.
Write at a 5th grade or 11-year old reading level.
Keep to 20 words or less per sentence.
Try to keep to a low-syllable word count (1-2 syllable words).
Write in active voice at least 90% of the time.
The Yoast SEO plugin can help you with most of the criteria above.
Tip #10 – Highlight for readability and skim-ability
People have very little attention span these days.
We are all bombarded with promotional messages, from the time they wake up to the time they fall asleep.
The simple fact is that people don't read everything that is put in front of them.
We've trained ourselves to be skimmers. We skim emails and articles.
We scrub through audio and video quickly (I have mySpeed on my computer that allows me to play videos and audios at up to 5x the speed. I listen to my Audible books at 1.25 speed minimum.)
Our handwriting is terrible because we don't take the time to write legibly.
We are a generation of people that are always on the go. So we process information quickly and latch on to the bits and pieces that seem the most interesting and helpful.
We see this reflected in website bounce rates. Low bounce rates means your visitors are staying on your site longer. High bounce rate means people are leaving your site within about 10 seconds.
Ten seconds is simply not enough time for your visitors to consume your content and take action.
Attention span and our busy routines are obstacles we have to sort to get our readers to do what we want.
In this research conducted by the Nielsen Norman Group, it reported that almost 80% of the test users always scanned any new page they read. Only a mere 16 – 28% read it in full detail.
The question is, can we improve the statistics? I believe we can at least reach the upper limit of the 16-28% range. Here's how.
Your web pages should have the following. This will create scannable text, which is the first step.
Highlight your keywords (hypertext links serve as one form of highlighting; typeface variations and color are others)
Create meaningful sub-headings (not "clever" ones)
Organize your points with bulleted lists
Keep to one idea per paragraph (users will skip over any additional ideas if they are not caught by the first few words in the paragraph)
Write in the inverted pyramid style, starting with the conclusion
Write in short sentences (making your content visually digestible)
Tip #11 – Edit your copy
Very rarely will your content be ready for publishing after the first draft.
Editing is an essential part of the content creation life cycle.
Let's go over the content creation process quickly.
Research – choose your topic
Outline – sub-headings with bullet points
Introduction – state the problem and offer the solution
Conclusion – restate the problem and solution, add calls-to-action
Write the main body of the article
Add content upgrades
Do the on-page SEO – meta title, meta description, external linking, internal linking
Edit for the following.
grammar
spelling
active vs passive voice
citations
plagiarism
Here are excellent tools you can use for editing.
Grammarly – grammar, spelling, plagiarism checks
Yoast SEO – readability, focus keyword
Tools are great for helping you with 80% of the editing. However, having a human editor will get you over the finish line. It's best when the editor is someone else.
If you are both the main writer and the editor, then I suggest you edit the article when your mind is fresh and time has passed since you finished writing the article.
This will give you a more objective perspective that you may not have noticed otherwise.
Tip #12 – SEO tips for copywriters
What is SEO?
Here's the skinny on SEO. First of all, it stands for search engine optimization.
It's been around since last century and has evolved to a highly sophisticated near artificial intelligence platform. This fast-paced innovation is largely driven by Google.
Google lens is rumored to change the face of search once more.
Voice search has been around for over a decade, but it's been largely trumped by text search. Google's Hummingbird update paves the way for voice search to hit the mainstream.
We're constantly heading into unknown, unmarked territory. And while that may seem daunting and may cause some fear in you, just remember.
We've been here before.
In other words, change is a constant we can count on. Just as we adapted to and rose up to new challenges, we can do so again.
The good news is that the foundations of SEO that we've done for years are still valid. Here they are.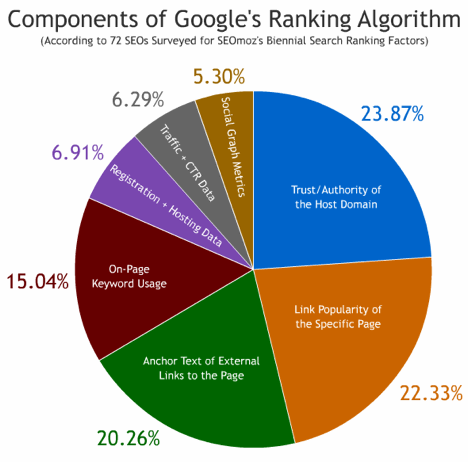 Foundational SEO principles that every content website needs.
Subject matter expertise / thought-leadership / well-curated content
Keyword proximity
Meta title and description
Internal linking to your tier 2 and 3 pages
External linking to authority sites
Optimize images
Bold, underline, emphasize
Headings
Long form content
Sitemap
Site speed
Advanced SEO Techniques
Rich snippets (video, social, products, maps, reviews, etc.)
Fix broken links
Create linkable content
Create shareable content
Create lots of high-value images
Secure your website with SSL and switch to https
Tip #13 – Get social attention with your kick-butt headlines
By now, you would have published your article with the tips above. The next logical step is to let people know about it.
You post to social media either by hand or with a tool. Some of the tools out there are…
Meet Edgar
Buffer
Hootsuite
Promo Republic
Missinglettr
Choose any one. They all have their pros and cons. It's a matter of preference more than anything else.
This last tip is dedicated to helping you create strong, clickable blog posts.
These are all market leaders whose opinions I respect.
My most favorite headline formula comes from Buffer. This post was first published in 2014. It's been my go-to social media headline resource since then.
30+ Ultimate Headline Formulas for Tweets, Posts, Articles, and Emails
Conclusion
We discussed a lot of topics in this post. From what to do in preparation for writing your copy to the exact details on writing structure.
Then we moved on to the editing process and finally how to attract clicks with SEO and social media.
If you have any questions on any one of these processes, reach out. Leave a comment below, and I and the team will be notified.
As a wrap-up, remember that iteration, practice, repetition is what makes us improve.
We won't write the perfect copy all in the first shot. It takes spending time into it, doing it, thinking about it, learning how others do it.
Copywriting is a process and a self-transformation.
What methods or quick tips would you suggest for new and established copywriters who want to improve or gain an edge in writing?